Zirconia bonding is one of many controversial topics in dentistry that keeps dentists awake at night. Is it a myth? Can it even be done? You might get a different answer depending on who you ask, but we here at The Toothbank want to be optimistic and say YES IT CAN. Swipe through below for TLDR
If it can be done, then why do zirconia bonding attempts fail? The major reason why zirconia bonding fails is a very common theme in dentistry: contamination of bond. Zirconia bonds by interaction of oxide groups in the zirconia and phosphate groups in saliva. When you try in a crown, it is contaminated with saliva which contains phosphate groups which bond to the oxide groups; therefore, inhibiting bonding areas for cement to attach to. I'm sure you're thinking, "Can't I just rinse it off with water? Won't phosphoric acid etch take care of it?" Answer is no—water is not enough to remove phosphate groups, and phosphoric acid only adds more phosphate to the mix to inhibit bonding.
How are you supposed to remove these phosphate groups then? Thankfully for you, Ivoclar has already invented a product designed to remove these phosphate groups in 20 short seconds called Ivoclean. If you don't have Ivoclean at your disposal, a 5% sodium hypochlorite solution has also been found in studies to work—all you need to do is wipe the intaglio of your crown with a gauze soaked in the solution, then rinse and air dry. Air-abrasion is also instrumental in decontamination and also increases the surface area for bonding. Some studies even talk about using a combination of mechanical and chemical methods to prepare the crown to be cemented.So can zirconia be bonded? We think yes as long as your intaglio is adequately decontaminated to allow for the bonding areas to be available. Do you already use these steps in practice? Let us know in the comments below.
Click on the link below for some of our references for you to review and make your own conclusions.
Sources:
https://www.dentaleconomics.com/science-tech/article/16389494/how-to-reliably-bond-zirconia
https://dentalblog.3m.com/dental/exposing-3-myths-about-zirconia/
https://www.aegisdentalnetwork.com/cced/special-issues/2018/10/cementation-and-bonding-of-zirconia-restorations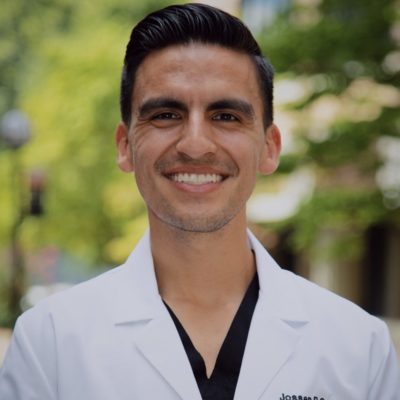 General Dentist. Author at The Tooth Bank and create content for our social media with a focus on providing information for new dentists..