Update on Dental Licensure Amid the COVID-19 Pandemic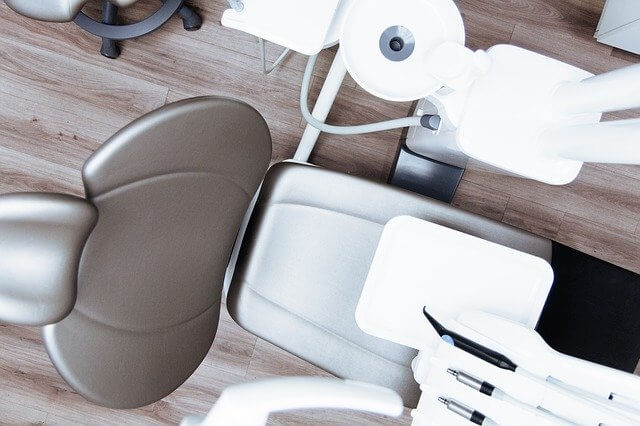 If you've been anywhere on planet Earth recently, you are already aware that a global pandemic has changed the world as we know it . . . at least for the near future. Stay-at-home orders, social distancing regulations, and many other changes have affected virtually every industry, including dentistry. The Class of 2020 as a whole has made national headlines for cancelled graduation ceremonies, but a unique issue pertaining to the Class of 2020 dental graduates is licensure. Before the pandemic hit, dental licensure in most states was based on passing a live-patient exam that was administered by several different regional agencies including but not limited to the major five: WREB, CRDTS, CITA, SERTA and CDCA/ADEX. While the issue of live-patient exams has historically been debated over the years and licensure reform has been a focus of the American Student Dental Association (ASDA), little to no progress had been made to change the way competence for licensure was examined.
The pandemic presented new issues for live-patient examinations due to concerns about personal protective equipment shortages, social distancing, and aerosol-production among many others. With a whole graduating class of dentists left without options to become licensed and start working after 4 long years of dental education, students immediately rallied together via Facebook groups and other forums to begin brainstorming ideas. This included writing collective letters to individual state boards lobbying for the concerns pertaining to licensure. Among some of the ideas presented were licensure by graduation, temporary licensure, as well as alternative examinations. In the meanwhile, a few major developments in examinations for licensure were unveiled.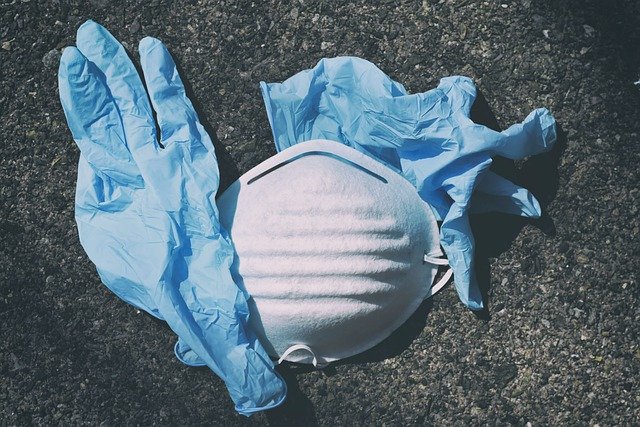 One of the first was the Joint Commission on National Dental Examination's DLOSCE, a high-stakes, completely computerized, case-based examination with no hand skills-based clinical component. This examination was modeled after the Canadian OSCE system for licensure. The DLOSCE was already set to be pilot tested this year before the pandemic hit, but it was fast-tracked to be used for permanent licensure this year due to the unique circumstances. While this announcement was initially hailed as the end to live-patient clinical examinations by many dental forums, it was not as successful at gaining traction via the state dental boards as a national examination or alternative pathway to licensure. At this point, the DLOSCE is set to start testing soon, and is currently accepted by a couple of states including but not limited to Washington and Oregon, and there is hope that it will eventually be accepted nationally just as NBDE Parts 1 and 2 are currently. For more information about the DLOSCE, please visit https://www.ada.org/en/jcnde/dental-licensure-objective-structured-clinical-examination.
The most successful option presented so far has been a fully manikin-based examination which most of the major regional testing agencies have developed by now. Similar to the DLOSCE, these manikin exams had been in pilot-test mode this year, but were fast-tracked due to the pandemic. In one example, CDCA/ADEX unveiled their CompeDont tooth, "a typodont tooth with simulated caries that closely replicates the clinical presentation of caries, and has simulated enamel and dentin nearly identical in appearance, hardness and feel to natural tooth structure".1 This alternative option has already been accepted for the operative examination requirement by many state dental boards at this point with some accepting it conditionally for the Class of 2020 and other states accepting it from now and on into the future. The next hurdle for many states will be the periodontal examination requirement which is not a requirement in every state but in the states that it is required, there are still debates on whether or not to accept alternative options or even waive the requirement altogether.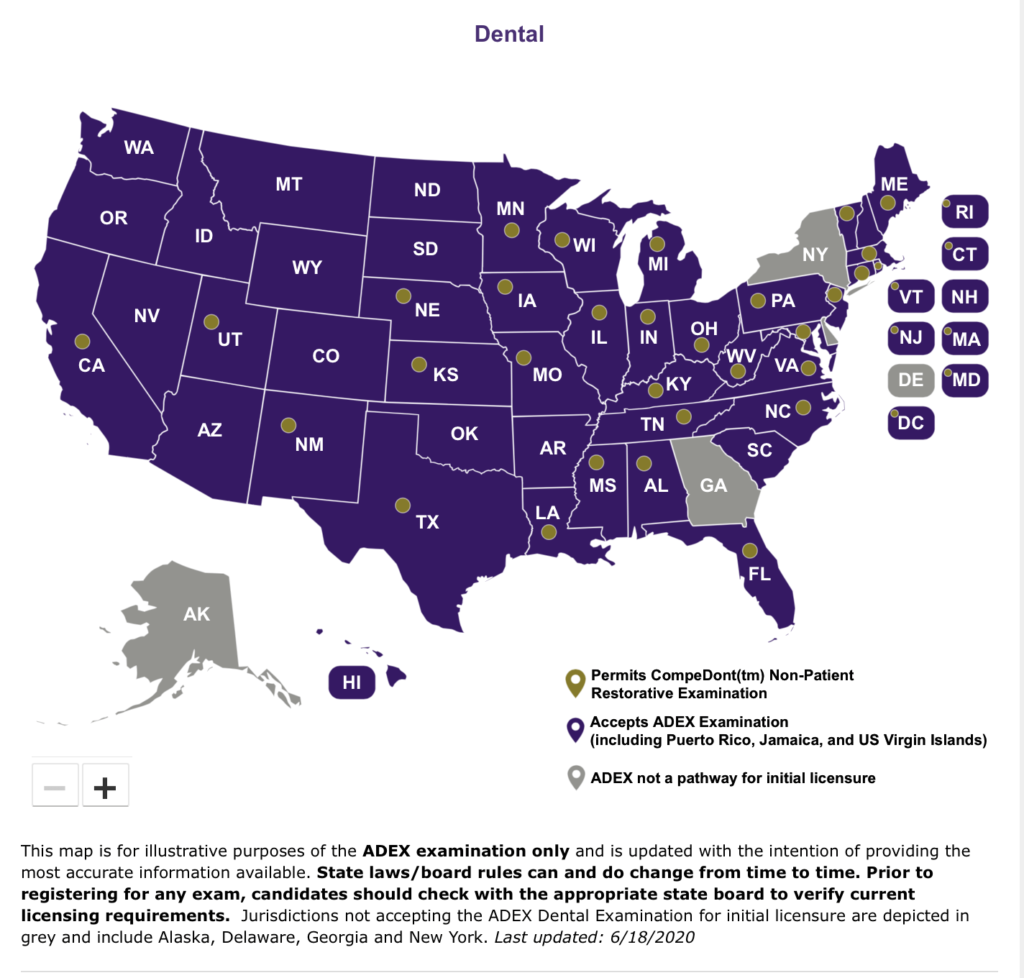 It is clear that there is much progress that has been made for licensure since the start of the pandemic, but as with everything currently happening, the situation continues to be fluid and changing by the day. For more updated information about these exams and where they are accepted, please visit the specific testing agency website or contact your local state dental board. For example, CDCA/ADEX has implemented an interactive acceptance map which is available here: https://www.cdcaexams.org/adex-acceptance-map/. The American Dental Association also offers an interactive licensure map with links to state dental board websites, updates to licensure, and other features: https://www.ada.org/en/education-careers/licensure/dental-licensure-by-state-map.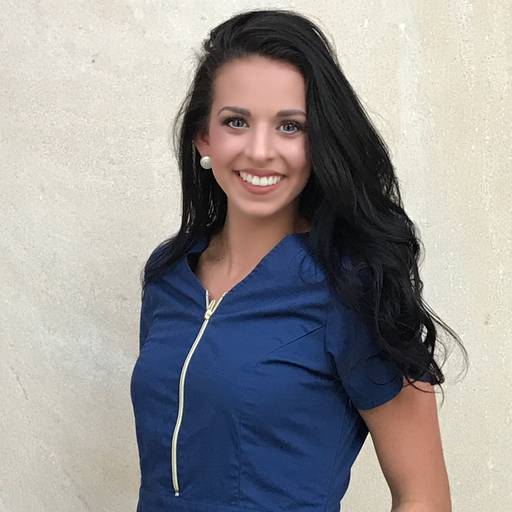 I'm in charge of all things social media and content creation