If you're about to finish dental school (or you already have), you've probably thought about your job as a dentist. While your dental school probably did a great job at teaching you the basics of dentistry, it's important to know what to look for when you're job searching. Thankfully, our very own Dr. Jossen Gastelum did some research for you . . . here are some highlights from his article in the February 2020 edition of ASDA's Contour Magazine:
Look at how the contract will end if/when it is terminated:

Auto-renews, contract exit notification terms, restrictive covenants, non-compete clauses

Compensation:

Bonuses, daily guarantees, percentages (collections or production?), lab bill percentage that you will pay, CE allowance

Get your contract reviewed:

Professional attorney (fee-based), or at least by a mentor that has experience with associateship contracts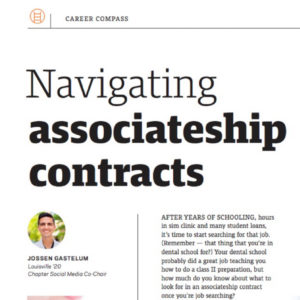 For more details, click on the link to read the full article as featured in the February 2020 edition of Contour magazine: http://digitaleditions.walsworthprintgroup.com/publication/?i=647250&ver=html5&p=32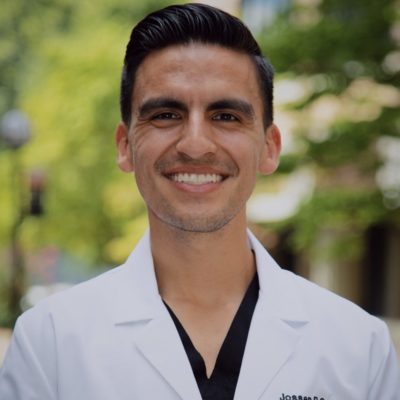 General Dentist. Author at The Tooth Bank and create content for our social media with a focus on providing information for new dentists..