You hear about it all of the time: Dentists get frustrated when their lab sends them work that doesn't fit, isn't the right color, or just isn't what they were expecting in general. On the flip side, dental labs get frustrated with dentists who send unacceptable impressions, inadequate diagnostic information, and fail to communicate their expectations, sending a lab script with only "make crown #19 shade A2 and return for delivery" noted. Here are some tips for effectively communicating with your dental lab so that you can get great results (almost) every time.
Tip #1: Act like you have to do the lab work yourself.
If you are currently a dental student that has to do your own lab work, you already know the stress of pouring up an impression only to realize that you didn't capture the margins as clearly as you had expected that you did. Don't forget this experience as a dentist. Make sure to take the time to take the best impression that you can take, even if that means that you have to pack cord or use an electrosurgery/laser to make the margins clearly visible. The extra time spent will make sure you have better result, less remakes, and your lab will also probably like you a heck of a whole lot more.
Tip #2: If you expect a restoration to match perfectly, send enough information for your lab to be able to replicate the result that you expect.
You cannot possibly be angry at your lab because "the shade is way off" if the only information that you provided to your lab is that the crown was A2. Take pre-op pictures, place the shade tab in your picture for reference, and just take the time to note any characteristics that you would like the restoration to have. A good example is to consider that most teeth are not one shade, but instead fade from one shade to another as you move incisogingivally. These are all extra steps that do not take that much more time, but will lead to a better result for you and for your patient.
Tip #3: Write a good lab script and read it to someone else to make sure your requests are easily understood.
It's easy to think that everyone should understand everything in the same way that you understand it, but that is the wrong assumption to make. Make your lab script succinct and to the point, yet descriptive enough for someone else to be able to understand the result that you are looking for. Then read it to someone else in your office and make sure they understood the same as you meant it to be understood.
For example, if you know that you purposefully placed a margin slightly supragingivally, tell the lab that is what you did. If you purposefully barreled a furcation for easier cleansability and don't want the crown to be overly contoured, tell the lab that is what you want. Never assume that the lab tech knows why you did certain things or how you would fabricate a certain crown, especially if you are working with a new lab. As a plus, as you build a longer-term relationship with a lab that you like, they will likely start learning your practice style and you won't have to give as many explanations in the future.
While these few tips won't guarantee that you will never have another remake in your career, they will likely improve your relationship with your lab and help you to provide more consistent results. Remember: your lab has the ability to make you look like anything from the worst to the best dentist out there . . . don't forget it!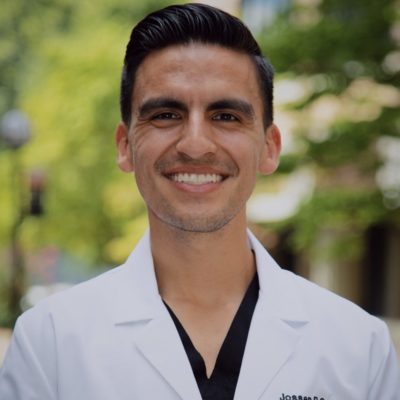 General Dentist. Author at The Tooth Bank and create content for our social media with a focus on providing information for new dentists..