Dental school graduation is an exciting time. You're finally ready to apply for your dental license and go out into the real world of dentistry. Now that you've finished school and boards, you can just get your license, right? Unfortunately, the process is not as simple as that—there are many steps and payments required to applying for your license depending on your state and the state's dental association. Here are some general steps to applying for your dental license.
First things first: dental board application and fee. You must submit a dental license application to whatever state you plan to practice in as well as the required fee (many which are hefty). This fee does not include the fee for other required parts of the application as will be mentioned below.
DDS/DMD Degree: dental boards will want to know that you graduated from an accredited dental school. As soon as your degree is posted, you will likely have to send your dental board a certified transcript directly from your school. Depending on how many states you are sending that to, you will likely have to pay for each direct transcript submission (probably about $10 each).
NBDE Scores: you will have to send the dental board the results of your Part 1 and Part 2 National Board (NBDE) scores. If you remember back when you took them, you were given the option to send the scores to 3 states included with the price of the exam. If you are applying for a license in a state that you did not select in those 3, you will have to pay $45.00 for each score report to be sent to every respective state that you are applying for.
Clinical Board Scores: depending on what clinical exam you took, your state will require you to show them proof of having passed an examination. For the CDCA, all state boards should have electronic access to score results, but if not, there will be an additional fee to send them directly to the dental board.
CPR Certification: You will need to have an updated CPR course and card in order to apply for your dental license. These courses are offered at different times of the year and may cost $40 or more. You will need to do research into your area to find available courses.
Background Check: you will need to get fingerprinted and have an FBI background check for the majority of states. The cost for this background check can be anywhere from $35-80 depending on your state and their fingerprinting agency. This cost does not include the cost to get the fingerprinting done itself (as you have to get it done by a certified agent and you cannot do it yourself). The fingerprinting service may cost up to $25 depending on where you get it done. Police stations are usually easy places to get this service done, but sometimes you can also get it done at places like UPS. Try to get this step done ASAP—this is usually the rate-limiting step as it can take as long as a month to be processed.
Jurisprudence/Law Exam: not every state requires this test, but for the ones that do, it is a necessary step in order to obtain your dental license to practice. In some states, the test is as simple as a take-home, written exam. Other states like Arizona require you to pay a fee ($35) and take an "open book" online test, then also pay a $300 jurisprudence exam fee as part of your application fee once you are submitting your application. In Florida, you must take the Florida Laws and Rules examination at a Prometric testing center. Do your research to find out what type of jurisprudence exam is required in your state.
There are also many other steps and fees required to begin officially practicing as a dentist including obtaining an NPI number (free to register) and obtaining a DEA license (which is now $888 for a 3-year license). These are just some of the steps required to get a dental license to practice, but it is important to be prepared with your required steps as well as financially to be able to cover the costs associated with the process. Do your research and don't let the application process overwhelm you–you are so close to being ready to practice on your own!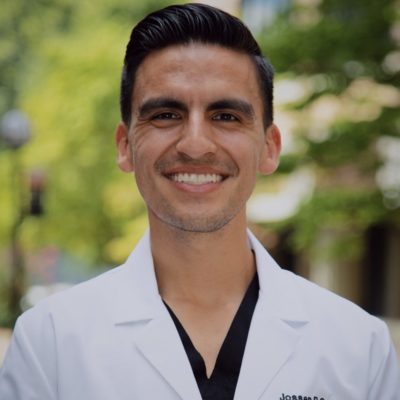 General Dentist. Author at The Tooth Bank and create content for our social media with a focus on providing information for new dentists..