W.H.O. Got Me Saying W.T.F.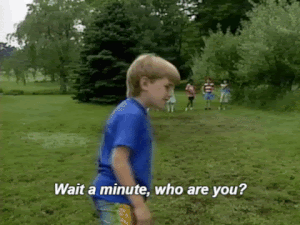 *Read in a sarcastic tone*
Shockingly, the ADA has not taken kindly to the WHO's well thought out and scientifically backed statement on avoiding dentists until Covid is completely gone. Here's 
The Tea(th)
:
Just when we thought Jeff Bezos and the Amazon Franchise couldn't possibly find any more ways to integrate themselves into our lives we stand corrected yet again. This time, they're tackling the dental industry. According to a 
recent report
, Crest Oral-B and Amazon Alexa have paired up to collaborate on a voice-integrated toothbrush system that gives users tips on their brushing habits. As per their research only about 20% of the population are brushing correctly, and this is now some 6 years after they introduced their Bluetooth-connected SmartSeries in 2014. So you can rest assured, FINALLY, our patients will come into us and be able to demonstrate that perfect 45-degree angle Modified Bass that we have so longingly been waiting for.

The new pairing will hit the market at $299.99 and be sold exclusively via Amazon (of course). Further the Oral-B toothbrush will come with the new Alexa Smart Charger Base that won't only analyze your brushing skills, but can play music, tell you the news, and allow you to place orders. All from the comfort of your…bathroom. Our credit cards and Prime accounts seriously aren't safe anywhere. *Alexa, play 'My Shiny Teeth and Me'.*
UNTOLD STORIES OF BOB & JEAN
Real patients, real stories, fake names.
Bob showed up to his afternoon appointment 30 minutes early this time. Great guy. I did my usual small-talk and proceeded to escort him to the chair. As he fumbled into the operatory and took off his backpack, something dropped and I heard a crack as it hit the floor. Now I'm no expert in illicit substances, but I did watch Breaking Bad — twice. Either that was an awfully small and eccentric looking fishbowl or a crack pipe that just broke into two. The moment was silent. Bob's eyes rose and met mine. Without missing a step, Bob composed a sly smile, returned the broken pieces to his backpack and with a dismissing chuckle said "Bad habits die hard." I hope that denture is working well, Bob.
NYU's New Director of Tattle Tale
Like it or not, Covid is still a hot issue we have to deal with. As schools open their doors (or zoom) for the fall semester, all kinds of precautions are being taken to ensure students are safely getting the most out of their education. Like everything in life, some approaches are better than others. As long as Covid is here, we'll keep our ears to the ground to let you know what programs students feel are crushing it and those that might be getting crushed.
Some professors believe that us dental students, despite our age and the fact that we are paying on average $300k to listen to them, need to be forced into engagement with the program. NYU has taken this to heart and installed faculty "tattle-tales" whose sole responsibility is to watch students during their zoom rotations and make sure they're staring at the screen. Helicopter parents got nothing on this.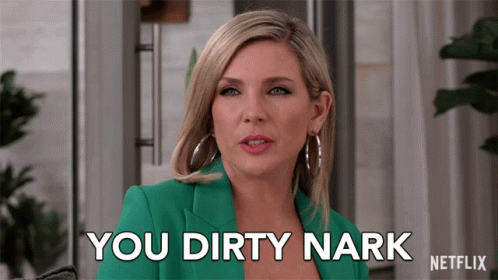 Do NOT let a patient put in their own prosthesis during a wax try-in. Why? Well, say your friend happened to trust a patient when they snatched the prosthesis from their hand and said "Let me just put it in, I know how to do it better", and let's pretend they put it in perfectly without moving any of the teeth (they definitely moved the teeth). The next thing they could do (and will do) is chomp down on the setup so they can check out their new smile. If the denture wasn't trashed by them shoving it in, the sheer force of their bite will be enough to crush any wax and launch those teeth your poor friend just spent their entire weekend setting in perfect alignment. Worst case, they break the prosthesis in half. This can especially happen with a lower try-in since they'll generally have less material supporting the prosthesis. I hope your friend didn't plan on going home early.
A lab tech said a dentist called him asking, "How long after I cement the crown does it take for it to change from purple to tooth colored?!" Sorry to burst your bubble, E.max crowns don't have mood changing magic. Someone didn't read the instructions. Make sure to always put those suckers in the Easy-Bake-Oven to cook for a solid 15-20mins before you attempt inserting and cementing them. You can thank us later.
DO YOU HAVE SOME HOT TEA(TH)?
Have any interesting or crazy patient stories? Want to share helpful clinical, business, or study-related pearls? Or just have some updates on how you're surviving dental school, residency, or life in the real world (yikes)? Well, we want to hear all about it! Submit your Tea(th) anonymously below or tell us your name so we can credit you. We promise to NEVER mention your name unless you tell us otherwise and give us explicit permission.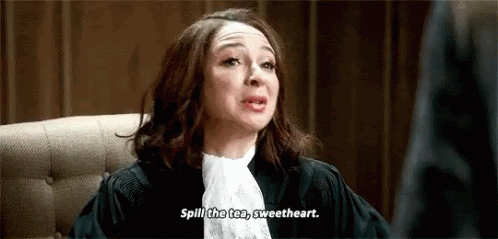 TELL A FRIEND ABOUT THE TEA(TH)!
Did you enjoy reading The Tea(th)? Want to share the laughs and crucial content with some friends? We thought so! Send your friends the link below and tell them to get ready to start sippin' away!