TikTok, Leave Britney Dentures ALONE!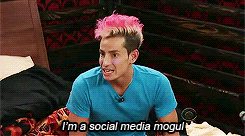 TikTok's ability to 
take regular household goods
 and 
turn them into an oral cavity's worst nightmare
 never ceases to amaze me. The 
most recent trend
 has users showing off
'partial dentures' made at home from 'InstaMorph beads' (which dental professionals say can lead to long-term health problems…I know WHO would have thought?). Risks include: gum recession, eventual bone loss resulting from inflammation, increased bacteria and plaque accumulation, and a choking risk–because 'Bead-Dentures' can't capture that vibrating line as well as your Thompson Marking Stick (which you definitely didn't gag your patient with). Still unsure why a 20-year old ~*InFLuEncEr*~ needs to make themself a denture anyway, but for now you can have your dances and leave the dentistry to the professionals.
S(c)urvey Says: Bleeding Gums
While bleeding gums are typically associated with gingivitis, researchers suggest the WHO''s recommended intake of Vitamin-C is too low and deficiency could be to blame for cases of gingival bleeding, according to Medical Dialogues. The ADA recommends twice-daily brushing and interdental cleaning to prevent gingivitis and to see a dentist if you experience prolonged bleeding of the gums. Anyone else now planning to tell their patients the 'reason for that BOP during [your] hygiene exam is because [you] have the mouth of a 1700s pirate?' No, just me? Okay.

While your undergrad friends who majored in business and now work in FiDi are out making 'adult moves' with real jobs while you slave away in dental school, it's easy to forget you're an adult too. Even if you don't have the income of your peers, you should still take steps to set yourself up well financially. Follow this column for tips and insights to help you get ahead, now.
 Disclaimer: We are not financial advisors. The content in this article is for educational purposes only, citing our own personal opinions. In order to make the best financial decision to suit your needs, you must conduct your own research and seek the advice of a licensed financial advisor if necessary. Know all investments involve some form of risk and there is no guarantee that you will be successful in making, saving, or investing money; nor is there any guarantee that you won't experience any loss when investing.
Surely by now you heard something was going on with Game Stop's (#GameStonk) stock and how it has basically triggered a war between retail investors and billion dollar hedge funds. I've personally never seen more people so captivated by the stock market and what is going on with it. If you don't know what's going on here is a link to an article that breaks it down simply (but also, do you live under a rock?).
In short it is a David vs. Goliath Story. Game Stop ($GME) is believed by many to be "going to the moon," as hedge funds will soon have to cover their 'short positions' in the stock that far exceed the number of available shares. Essentially, creating a supply vs. demand issue, rocketing the stock price higher in a never-ending cycle to make the stock more expensive until people finally decide to cash out. While the story unfolds and last week proved to be a volatile one, we strongly urge all of you to NOT get caught up in the hype (see Canadian dental student below). $GME's price is artificially inflated and WILL fall…HARD. The same goes for other trending 'meme stocks' right now.
In the meantime, it may be useful to capitalize on the growing attention the stock market is generating and begin investing now so you can let your money work for you as you begin/progress through your careers. While dentistry is very lucrative, it's hard to ignore that the most wealthy dentists are not wealthy solely because of dentistry, but the doors it opened for them.
The Robinhood App may be #Cancelled, but there are plenty of other great platforms to get started investing on. In the coming weeks we will provide resources and tips on how to start investing in the stock market. But first, read this guide created by Investopediq on how to get started. WeBull is one of many apps and offers a referral incentive. Its brokerage provides powerful analysis tools, allows you to execute trades, and even gives you the option to trade cryptocurrency and 'options.'
UNTOLD STORIES OF BOB & JEAN
Real patients, real stories, fake names.
Bob comes into the clinic as an emergency patient Monday morning citing 'excruciating throbbing on his top left back tooth, pain scale 9/10.' I have a brief opening in my schedule so I get him set up in an operatory, take a few radiographs, and am prepared to do some vitality testing and palliative treatment (#D0460/#D9110). Assuming he might have a 'hot tooth' and need NSRCT. To my surprise the tooth he's claiming to be the culprit is previously endo-treated, has a FGC with great margins, and the xrays show no significant signs of PAP or other findings. I go through an entire round of vitality testing and nothing, I mean NOTHING, is causing Bob any of the so-called '9/10 pain' that he's claiming he's had the entire weekend. Confused and dumbfounded I begin to talk to him, trying to better understand this pain he's in. Well long story short, apparently Bob had a late night out with his buddies celebrating the GOAT #TB12's 7th Super Bowl Victory and wasn't prepared to go into work yet. So…he decided to come to dental, claim to have tooth pain, totally waste my time, and delay the start to his work day a couple of hours. Thanks Bob, I appreciate how much you appreciate my time.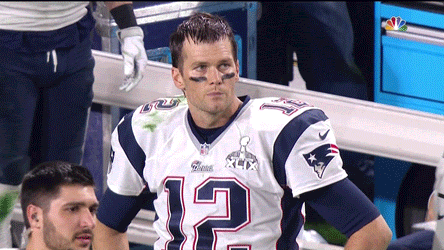 Extraoral Implant Hygiene
The next time you see a patient requiring treatment related to any implant-supported prosthesis (i.e. crown, bridge, denture, hybrid, etc.) make sure to do you and your patient a favor and keep those parts clean! Whether it's the healing abutment you're removing to take an impression, or crown you're about to deliver to get the easiest fixed prosth points of your life, place them in a small medicine cup with peridex while outside of the patient's mouth. Further, take a cotton tip applicator (#CTA) or monojet syringe and cleanse the area surrounding the implant as well. We all know how cruel peri-mucositis and peri-implantitis can be, and the last thing you want to introduce to the implant are any microorganisms. Bonus Tip: If the patient has more than one implant you're working on, utilize multiple medicine cups and label them with the Tooth# so as to not mix anything up.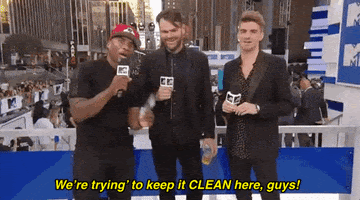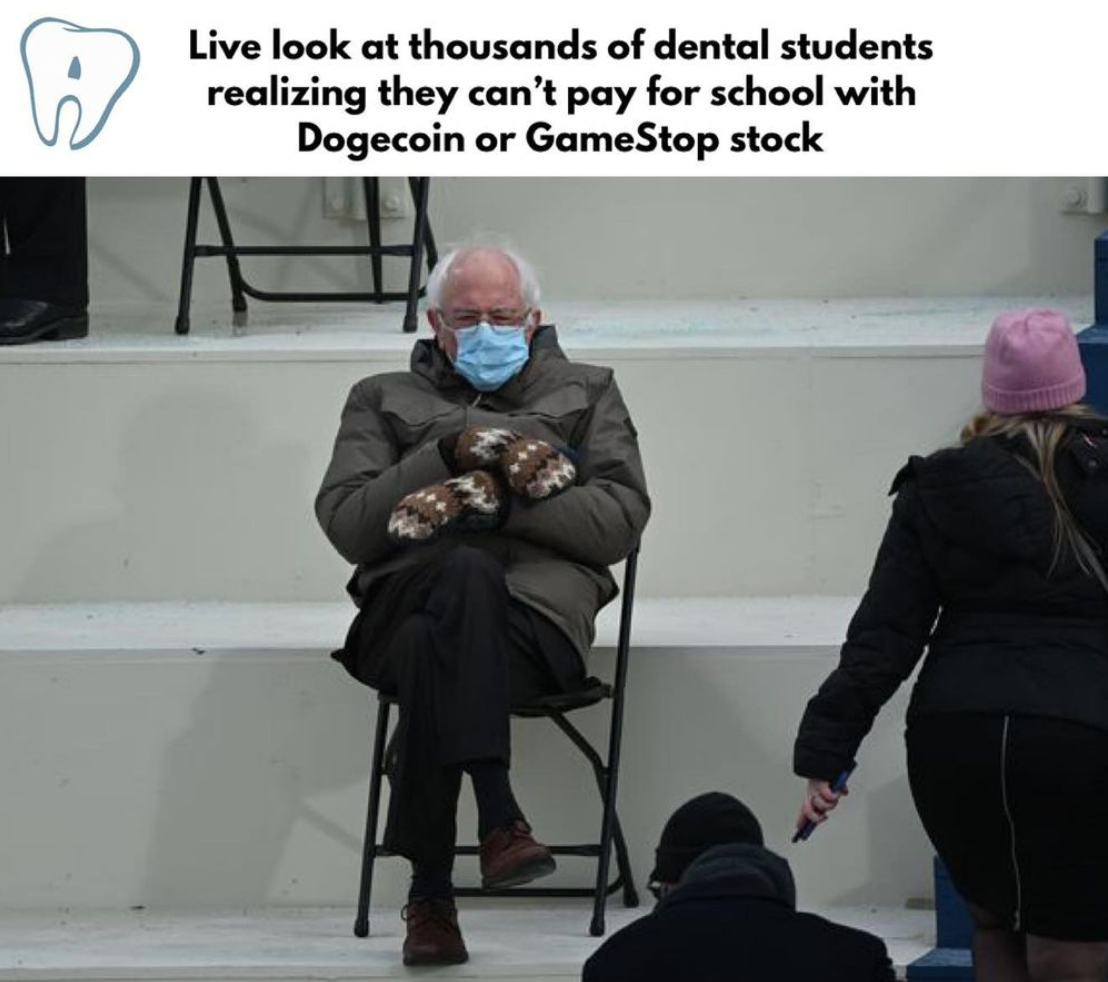 DO YOU HAVE SOME HOT TEA(TH)?
Have any interesting or crazy patient stories? Want to share helpful clinical, business, or study-related pearls? Or just have some updates on how you're surviving dental school, residency, or life in the real world (yikes)? Well, we want to hear all about it! Submit your Tea(th) anonymously below or tell us your name so we can credit you. We promise to NEVER mention your name unless you tell us otherwise and give us explicit permission.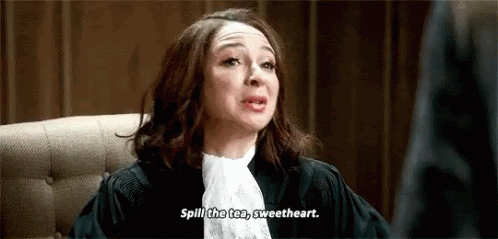 TELL A FRIEND ABOUT THE TEA(TH)!
Did you enjoy reading The Tea(th)? Want to share the laughs and crucial content with some friends? We thought so! Send your friends the link below and tell them to get ready to start sippin' away!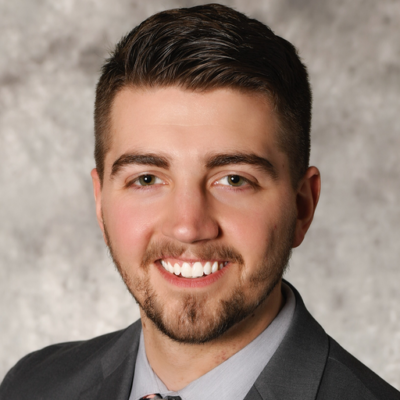 I help create content on social media and on our website