Who Run the World? Girls!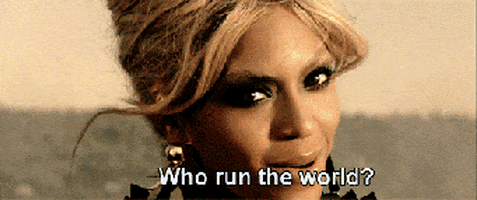 Beyonce sure wasn't kidding when she said this. When 14 Bo$$ women dentists from different backgrounds gathered together, they were asked one big question: How can the ADA do more to support you? From there, the ADA Accelerator series was born. Created hand-in-hand with experts in wellness, business and more, these resources are just the start of bigger things. The ADA Accelerator Series is your hub for financial, leadership, and work/life balance tools to help you tackle current challenges and achieve your long-term goals. Check it out here!
Don't Cause a '[Vac]Cine'
The CDC reported as of 9:00a.m. Saturday, the agency had distributed more than 13 million COVID-19 vaccine doses and administered 4.2 million vaccinations, according to Reuters. The totals reflect both the Moderna and Pfizer-BioNTech vaccines. Sure this is a far cry short of Operation Warp Speed's goal to vaccinate 20 million Americans by 2020 year-end. But like I always said when I got my physiology grades back first year, at least I'm we're trying right…right? Hopefully as states get their acts together and the federal government begins distributing more doses, we can see higher totals in the coming weeks. And importantly, more dentists and dental students included in such!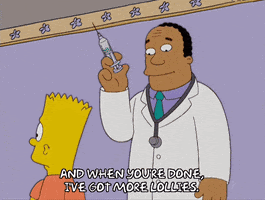 While your undergrad friends who majored in business and now work in FiDi are out making 'adult moves' with real jobs while you slave away in dental school, it's easy to forget you're an adult too. Even if you don't have the income of your peers, you should still take steps to set yourself up well financially. Follow this column for tips and insights to help you get ahead, now.
HEYYY, MUST BE THE MONEY!
2021 is here, are you ready to get your finances back on track?! I know, same. I'm still trying to think about how to work off the endless carbs I consumed last week and hadn't even begun to think about my finances…until that rent payment hit my account today. But to get you in the mindset for such, here are some must-do "money" resolutions for the New Year!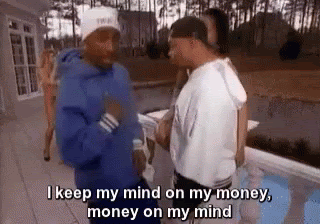 UNTOLD STORIES OF BOB & JEAN
Real patients, real stories, fake names.
In my third year Bob was my 'Clinic Big's' patient, he'd 

only come in for emergencies 

every 3-4 months, and 

never committed to a serious treatment plan

. It got to 

the

 point he would come in, have some kind of story about what happened, and always leave as if he were going to commit but end up missing 

the

 next 3 appts. I did notice however, he was a little more pleasant to work with whenever I was around to assist. But overall, it was unsettling to see 

Bob's teeth deteriorate quickly

, despite him 

claiming finances to be 

the

 "isssue"

 even though 

the

 both of use did not think they were actual his concern.
As I transitioned to fourth year 
Bob became my patient
. *Yikes!* At first I was 
displeased
 and 
uneasy
 after experiencing instances where he made my Big and I feel uncomfortable, but then decided to use it to my advantage. I figured I'd take a shot to finally get him to commit to treatment and use him as my Senior Case Patient. 
I know, a big risk.
 I'd never see him without an assistant but humored him to keep 
the
 treatment progressing and appointments on track. It was a 
long ride
 but in 
the
 end we finished 
the
 treatment and 
he gave me an expensive Rolex as a thank you/graduation present
. Just like I thought Bob, you 
had that money all along
.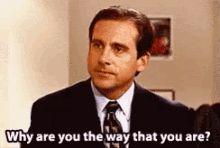 If you've ever had a patient that requires antibiotic prophylaxis for dental treatment then you know your faculty LOVES to quiz you on it at the start of the appt. So here's a tip to remember what kinds of antibiotic dosing your patient may require, via the mnemonic: Antibiotics Allow Clinical Clearance (AACC). The first line antibiotic will always be Amoxicillin, 2.0g PO. However, if your patient has a known penicillin allergy and is unable to take such then they will either take Azithromycin, 500mg PO or Cephalexin, 2.0g PO or Clindamycin, 600mg PO. These are adult dosages, thus if the patient is a child then the dosages are 50mg/kg, 15mg/kg, 50mg/kg, and 20mg/kg, respectively.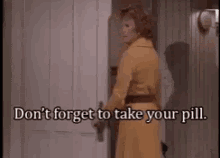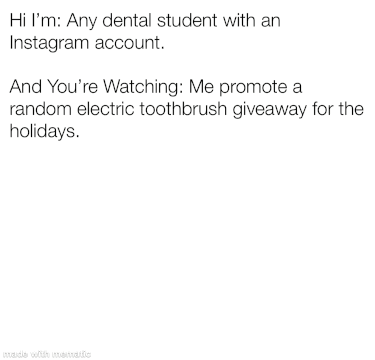 DO YOU HAVE SOME HOT TEA(TH)?
Have any interesting or crazy patient stories? Want to share helpful clinical, business, or study-related pearls? Or just have some updates on how you're surviving dental school, residency, or life in the real world (yikes)? Well, we want to hear all about it! Submit your Tea(th) anonymously below or tell us your name so we can credit you. We promise to NEVER mention your name unless you tell us otherwise and give us explicit permission.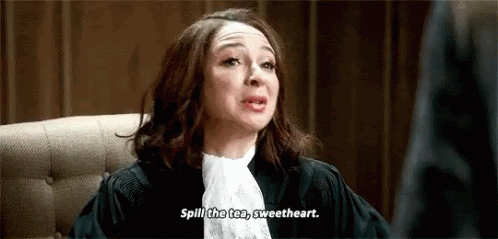 TELL A FRIEND ABOUT THE TEA(TH)!
Did you enjoy reading The Tea(th)? Want to share the laughs and crucial content with some friends? We thought so! Send your friends the link below and tell them to get ready to start sippin' away!