To Drill...Or Not To Drill?
Imagine stopping a cavity dead in its tracks with a drop of liquid? No anesthesia, drilling, anxiety or pain involved. Could it be possible?! Silver Diamine Fluoride (SDF) was approved by the U.S. Food and Drug Administration to treat tooth hypersensitivity in 2014, but has increasingly been used "off-label" in children and adults to stop decay. "It gets people out of pain and it stops the progression of the decay process and buys us some time." So what are the drawbacks?! The main downside is that the liquid will turn the cavity permanently black, an aesthetic problem that would be particularly visible in any anterior teeth. However, any healthy, non-carious part of the tooth would not be affected by this color change.
D1 Anatomy Just Got A Whole Lot Harder
As if first year wasn't tough enough, scientists in Europe have confirmed that there are indeed a new set of salivary glands that went undiscovered for nearly all of mankind…until now. They have dubbed them "tubarial glands," based on their location above the torus tubarius, the section of the nasopharynx just behind the pharynx. (Wherever that is?) Honestly, because of this I now doubt my first year anatomy professor who used to say (with the strongest Southern drawl), "H-well the body hasn't changed in 300 years, so you should know what will be on the test." But I guess we were all getting played and even he was none-the-wiser to what 2020 would drop on us next. Will this be on the test then? On boards? Etc.? Who knows, all I know is that it's one more thing to make perfect isolation for my Class II composite even more impossible.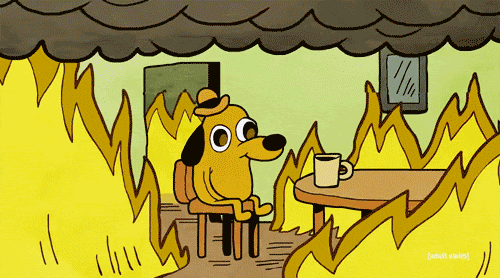 UNTOLD STORIES OF BOB & JEAN
Real patients, real stories, fake names.
Do you ever have those patients, where you feel something is just a little…erm…off? Me too! This one goes out to Jean, a lovely single lady who has voted in more Presidential Elections than the years I'm alive. Well, Jean comes in for an RPD. I meet her, we go through treatment planning and discuss the options. Jean can't afford a definitive RPD and settles for a TTP while she saves money. Appointment #1, nothing seems awry. Then comes appointment #2. Jean looks different. Dressed up, more makeup, thick lipstick (which is inherently a terrible idea, because you'll leave looking like my dad after he ate 12 BBQ ribs at Texas Roadhouse). I digress. I comment that Jean looks dapper (in the most platonic way possible) and ask what the occasion is, noticing it's more than her 'normal.' She responds, "Well, I wanted to look nice for you!" I joke back to lighten the mood, "I'll be careful not to let you drool on the nice dress."

Appointment #3 arrives. This time Jean is in the same get-up, but now has a low cut v-neck revealing far too much. I rush to place the patient bib and she starts chatting. I promise I'm not slow, she just won't stop talking and I barely finish the insertion/adjustment in our 3 hour time-slot! We finally conclude, I dismiss her, and am walking her to the cashier when all the sudden she comes in for a WAY-TO-CLOSE hug. She whispers in my ear, "Can I take you out for lunch?" I politely decline and reluctantly said to reach out if she needs any further adjustments. I kid you not, she came back for 5 adjustments which I'm CERTAIN she did not need. All in all, thank god for COVID giving me a break so that when she does come back she will get assigned to my 3rd year clinic pair.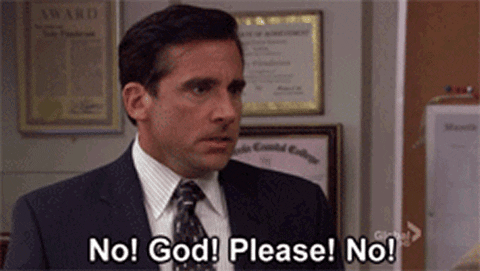 Have you ever had GREAT rubber dam isolation and yet still can't keep that canal isolated for a NSRCT or gingival floor of the box dry for your Class II composite? Honestly same. It's So. Dang. Annoying. too! The next time that happens though, grab some OpalDam. >Yes, the same stuff you usually apply to the gingiva during in-office bleaching.< Syringe it around the tooth in question where the rubber dam is leaking near the gingival margin and light cure. Not only will this keep saliva from contaminating your work environment, but it also makes for better contours and contacts when restoring interproximally. It'll have you saying, "[Opal]Dammmm."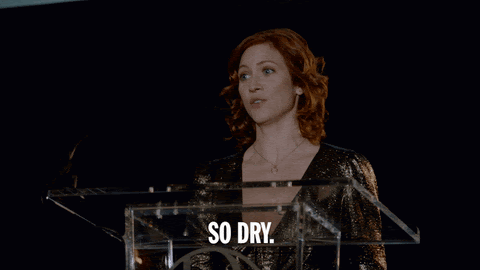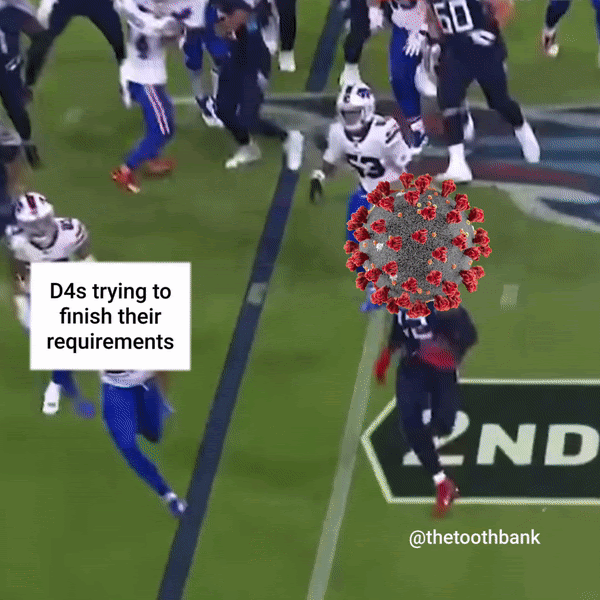 DO YOU HAVE SOME HOT TEA(TH)?
Have any interesting or crazy patient stories? Want to share helpful clinical, business, or study-related pearls? Or just have some updates on how you're surviving dental school, residency, or life in the real world (yikes)? Well, we want to hear all about it! Submit your Tea(th) anonymously below or tell us your name so we can credit you. We promise to NEVER mention your name unless you tell us otherwise and give us explicit permission.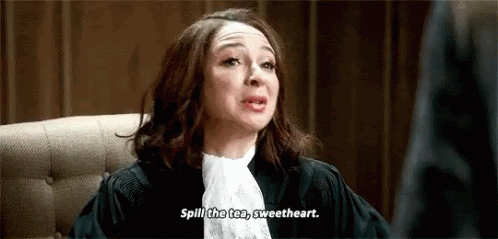 TELL A FRIEND ABOUT THE TEA(TH)!
Did you enjoy reading The Tea(th)? Want to share the laughs and crucial content with some friends? We thought so! Send your friends the link below and tell them to get ready to start sippin' away!