Disability insurance can be an overwhelming topic. It's probably difficult to imagine not being able to work after dedicating so many years to your new dental career. Yet, disability insurance is an important thing to consider before starting your dental journey, especially with the majority of dental students having thousands of dollars in loans to their names. Disability insurance helps to provide you with some income in the event that you become incapacitated or unable to fulfill your job as a dentist.
When looking at disability insurance plans, here are a few tips on things to consider:
·     Free disability insurance provided by the American Dental Association for current dental students
o  The ADA offers a free disability policy that includes $2000/month in coverage as well as up to $150k in student loan repayment benefits in the case that you are unable to finish dental school due to an injury or illness.
o  More info: https://insurance.ada.org/dental-student.aspx
·     True "own-occupation" policy
o  This type of policy definition makes sure that you are paid if you can't work in your specialized area of dental practice even if you can work in another field.
·     Future purchase option
o  Allows you to buy more coverage as needed in the future as you start earning more income.
·     Benefits to age 65
·     Non-cancellable
·     Student/New Graduate Discounts
o  Locking in a student/new graduate discount can save you money throughout the life of your policy, simply by applying for coverage before you graduate or within a few weeks after graduation. Don't miss out!
o  Likewise, prices on policies are based on your age at the time of the purchase, so it is a good idea to buy earlier rather than later.
·     Graded vs Level Premiums
o  Not all companies offer the option of graded vs. level premiums
o  Graded premiums are generally lower to start but increase as you age. These can help you out at the start of your career if you are unable to afford a higher premium.
o  Level premiums start out higher but are locked in at the same rate throughout the life of your policy.
o  There are differing opinions on when the break-even point is, so do your research to see what is the best option for you.
·     Student Loan Riders
o  Riders are additional definitions that can be added to your policy to allow you more coverage for certain situations.
o  Student loan riders can pay up to an additional $2500/month to be used exclusively on student loan payments. This coverage adds a bit more to your annual premium, but can seriously help you out if you have big loans to consider.
·     Price shopping
o  It's important to shop around and find the best deal and plan for you personally.
There are many more things to consider when purchasing disability insurance, so it is important to do your own research in order to find the best plan for you. Here are some additional links to help:
https://www.insurance.ada.org/ada-insurance-plans/disability-insurance.aspx
https://www.studentloanplanner.com/how-to-shop-for-dental-disability-insurance/
https://www.dentistryiq.com/practice-management/insurance/article/16366074/5-things-dentists-need-to-know-before-buying-disability-insurance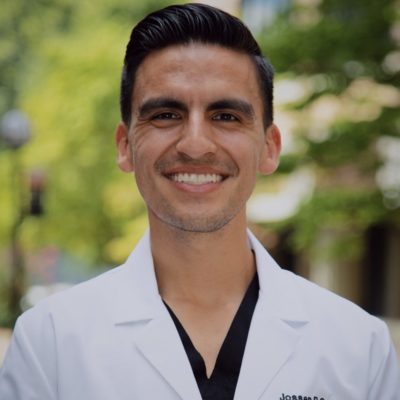 General Dentist. Author at The Tooth Bank and create content for our social media with a focus on providing information for new dentists..