Do you ever have those patients, where you feel something is just a little…erm…off? Me too! This one goes out to Jean, a lovely single lady who has voted in more Presidential Elections than the years I'm alive. Well, Jean comes in for an RPD. I meet her, we go through treatment planning and discuss the options. Jean can't afford a definitive RPD and settles for a TTP while she saves money. Appointment #1, nothing seems awry. Then comes appointment #2. Jean looks different. Dressed up, more makeup, thick lipstick (which is inherently a terrible idea, because you'll leave looking like my dad after he ate 12 BBQ ribs at Texas Roadhouse). I digress. I comment that Jean looks dapper (in the most platonic way possible) and ask what the occasion is, noticing it's more than her 'normal.' She responds, "Well, I wanted to look nice for you!" I joke back to lighten the mood, "I'll be careful not to let you drool on the nice dress."
Appointment #3 arrives. This time Jean is in the same get-up, but now has a low cut v-neck revealing far too much. I rush to place the patient bib and she starts chatting. I promise I'm not slow, she just won't stop talking and I barely finish the insertion/adjustment in our 3 hour time-slot! We finally conclude, I dismiss her, and am walking her to the cashier when all the sudden she comes in for a WAY-TO-CLOSE hug. She whispers in my ear, "Can I take you out for lunch?" I politely decline and reluctantly said to reach out if she needs any further adjustments. I kid you not, she came back for 5 adjustments which I'm CERTAIN she did not need. All in all, thank god for COVID giving me a break so that when she does come back she will get assigned to my 3rd year clinic pair.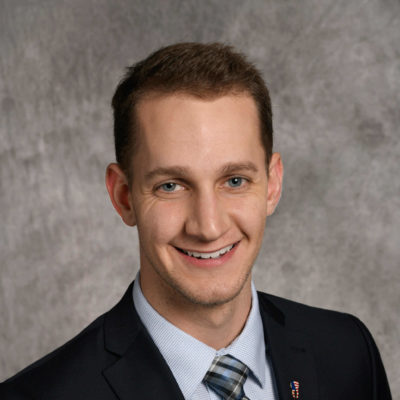 My efforts are focused on our organization's strategy, operations, and day to day management. I'm also a tech geek and automating our processes and data is a hobby of mine!